A paradigm shift is ongoing in the Hoteliers business as concerns Property Management Systems. Cloud based PMS solutions are quickly becoming the premier choice for new hospitality operators. Smaller, less demanding hotels started the trend and medium seized properties are now investing in the new cloud based technology.
What change can we expect and what is the point of moving over to the Cloud?
Cloud Based solutions are generally offered on a Software as a Service (SaaS) basis. A right to use license to access the software application via the internet. You don't need to host, maintain, or upgrade a server. You have access to your data in real-time, typically from any type of device, whenever you need it. You pay for a subscription to have access to the PMS application and your data. Running applications through the internet actually reduces the security risks and vulnerabilities associated with servers tied to an on-premise PMS. Also, the cloud now provides a more stable production with much less down time than an on-premise server can do.
The change to cloud based PMSs is also becoming more frequent for Hoteliers with a legacy solution already in use. As SaaS PMS solutions offer increasingly comprehensive functionality, they now outperform legacy solutions in many aspects. Web technology allows more flexibility. New sophisticated requirements can more easily be implemented in the new technical platforms and architectures.
Most cloud systems enable easy mobile accessibility, and many offer native mobile apps. But this ease of access also comes with greater security considerations, especially if employees are accessing company files on their personal mobile devices. Such security issues are, however, well taken care of by the leading SaaS PMS providers.
Web based design and user interaction drastically reduces need for training. Any staff used to the web will find it intuitive, easy and a joy to interact with a modern user web based interface. Use of system is more reliable and cost for maintaining the application is generally lower than for the comparable on-premises server solutions.
Legacy PMS providers have over the years accumulated a large number of integrations, outnumbering by far new Cloud based solutions. But the advantage is rapidly being reduced as one of the big benefits of a cloud platform is how easy they are to integrate. Because they are built to run on the internet and some with open API capabilities, they integrate much easier than their local-server alternatives, in particular to new hotelier applications that are now introduced and integrated to PMSs.
The cloud presents the hospitality industry with a revolutionary way of doing business better, more efficiently, and cost-effectively.
Case: How Queen's Hotel increased profitability with a cloud PMS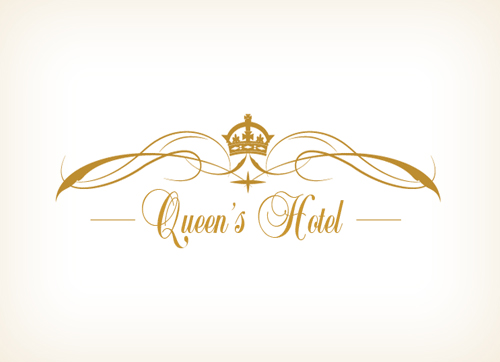 This case study explores how Queen's Hotel moved from a legacy system to the cloud. Resulting in higher direct bookings, reduced costs and stronger profitability.
Blog: Invest in a cloud based PMS and see what easy access 24/7 can do for your hotel
Letting guests handle check in by themselves, improving internal communication and staying on top of hotel data wherever you are – these are just some of the benefits of increased accessibility. In this blog post we'll talk about what a cloud based PMS and 24/7 access can do for your hotel.