What comes to mind when you think of upselling? Extras like a bottle of Champagne or a room upgrade? Probably not "Save the planet with Free Pizza" or "Fons the Fish for a more social stay".
In the start of Oaky, we used to think about which services hotels would offer. But we had no idea to what extent creative hoteliers would keep surprising us.
Traditional upselling has always been driven by high commissions. As a result, hoteliers have been hindered in their creativity to enhance the guest experience."I'd love to offer services with a lower margin too, but I can't if my upsell partner charges a 20% commission." concluded a GM to me last week.
With today's traveller expecting a personalised experience, upsell is not about nickel-and-diming anymore. It's about putting the guest in control of taking any deal or service that the hotel wants to offer. Along with this new freedom – hoteliers can make their guests laugh, smile and create a buzz around their brand even before check-in.
What about that Free pizza?
Teleport Hotel Amsterdam wanted to reward their guests for saving the environment. The answer was "Save the planet with Free Pizza". Staying more than 2 nights and don't need your room cleaned? Take this deal and get a free pizza! Last month it was ordered 45 times. That's saving 45x cleaning costs and not to forget the 45 guests that love the pizza perk for a room that wasn't even that dirty. Well done Teleport!
And then we have an unexpected companion.
Famous for their personalised service, Van der Valk Brussels Airport was quick on using Modern Upsell to surprise and delight their guests. Cue "Fons the Goldfish". For €3, with all profit going to charity, Fons will keep you company during your stay.
With deals like these, it becomes clear how Modern Upsell is changing short-term revenues to long-term profits. It's a change that is awesome to be a part of.
We're looking forward to keeping being surprised by our creative partners!
Erik Tengen, Co-Founder, www.oakyapp.com
Step-by-step guide how to switch to a cloud PMS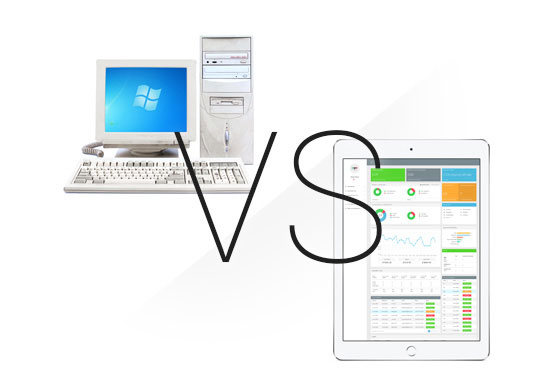 At first glance, almost every property owner or hotelier think that switching their PMS is a big task - sometimes even to big. However, technology has improved the way a property is changing from one system to another. In fact, it is even possible to complete the implementation within 24 hours -  theoretically. Read more about this in our hands-on guide.
Blog: Invest in a cloud based PMS and see what easy access 24/7 can do for your hotel
Letting guests handle check in by themselves, improving internal communication and staying on top of hotel data wherever you are – these are just some of the benefits of increased accessibility. In this blog post we'll talk about what a cloud based PMS and 24/7 access can do for your hotel.